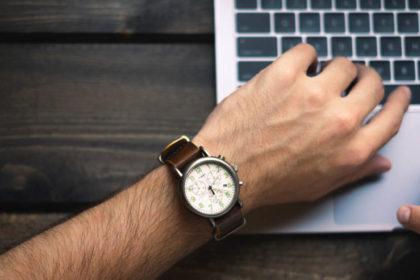 Certified Automotive lift inspectors are required to deliver a detailed final report for each lift they inspect. This report includes a checklist, a summary of failures, repair recommendations and pass/fail results. Performing the physical inspection can take 45 minutes or more depending on the inspector and lift type. Compiling and summarizing the results into a report happens after the inspection and is a repetitive, time consuming task that often gets pushed off for later.
From asking around, we found paper reporting is still the primary method of documenting a certified lift inspection. Over the last few years, some companies have looked for ways to reduce documentation time. With this goal in mind, a few have developed and transitioned to an electronic fillable PDF. But is it really saving time? In this blog we will examine the differences between paper, Excel and fillable PDFs. So, without delay let's get started.
Most of us are familiar with paper and Excel, but what is a fillable PDF? A fillable PDF is an electronic document where certain fields can be edited without using a special PDF editing software, like Adobe Acrobat. Creating a fillable PDF is relatively easy. You can start with a scanned version of the original document or a PDF created from another program like Microsoft Word. Once you import the PDF, you can simply add fillable fields as you go. Depending on the software, you can add a variety of fields like text, checkboxes, dates, images and signatures to name a few. This final template is called a "fillable PDF" and can then be opened and edited in any PDF viewer.
To compare paper, excel and fillable PDFs, we decided on a simple numeric approach. We began by listing the major tasks performed to deliver the final automotive inspection report. We then rated the workload involved in each activity. If the task was eliminated or automated in a method, we gave it a zero. If the task required a heavy amount of work, we gave it a 2. We then totaled the individual work to get an overall rating for each method. A higher number indicates more work, while a lower number indicates less work.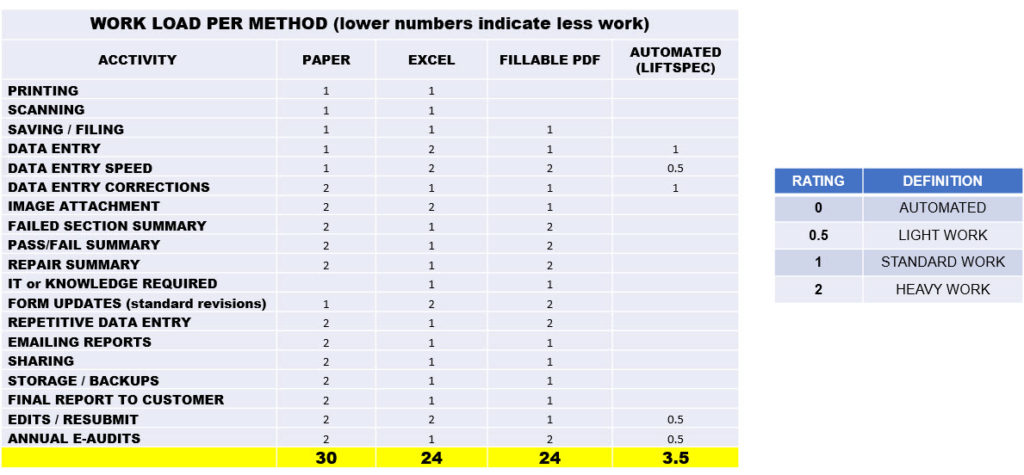 We tabulated our results and as expected, paper required the highest amount of work coming in at a rating of 30. We were a little surprised to find that Excel and fillable PDFs were on par and only slightly better than paper with a rating of 24. We were shocked to see the major reduction in an automated system with a rating of only 3.5. That's over 85% reduction in work when compared to fillable pdfs.
So why is this?
Simply put, fillable PDFs don't eliminate the manual work. You still need to manually save files, summarize results, compile and share reports. Fillable pdfs also don't have the intelligence you get from automation.
So, if you are currently using paper, you can achieve some slight improvement by moving to a fillable PDF. Keep in mind, you will need to develop some new IT skills. If you want to skip the IT skills and achieve a much higher savings, you may want to consider a system that automates the mundane tasks so you can truly free up time to concentrate on other parts of your business.